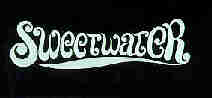 30+ YEARS OF SWEETWATER FRIENDS
---
Let's face it, most artists get by with a little (or a lot) of help from their friends.
The following are a few Sweetwater friends who have helped us- - then and now. To all, we feel much gratitude:
---
ANNETTE DEL ZOPPO and JIM SIMMONS-
Sweetwater archivists- phenomenally talented photographers, designers of album covers, promotional material, & costumes, P. R. facilitators, loyal supporters and associates. They've been a major part of our creative side since our inception.

JOE GRAVES-
Exceptional poet, writer, actor, and Sweetwater devotee. Joe wrote the first script of the "Sweetwater" movie with Nancy.

HARVEY GERST-
Extraordinarily diverse musician, writer, and friend with many talents. Electronic innovator. Along with designing speakers, guitars, and other components for many companies (Fender, JBL, Delta, among others), he helped develop the original amplifiers for Acoustic Control Co. They , in turn, became Sweetwater's 1st endorsement deal, so to speak, as we would demo the gear on the road & at home. Harvey played guitar with Sweetwater in 1968- 69, road managed, and often kept group spirits buoyed. He was our mentor, adding a lot of wisdom to our early years. Harvey now produces and records at his own studio in Texas.

MARY KATHERINE ALDIN-
Outstanding music journalist, biographer, musicologist, teacher, and friend since the first "go around". She wrote an extensive article on Sweetwater for "Goldmine" magazine (June 9, '95). Her friendship and loyalty mean the world to us.

MERIDIAN PRODUCTIONS-
JOHN KING, JOSH WOODWARD, TIM WESLEY. Without their excitement and belief in "Sweetwater", this movie would never have become a reality.

CAROL FRITZ TOMLINSON-
Extraordinary photographer and ardent Sweetwater supporter. Carol's photos can be seen widely on our site.

WILLIAM BLACKWELL-
Makes connections and negotiates for the group (very important), keeping us legally straight.

EVAN COHEN (COHEN & COHEN)-
Negotiates for, and administers "Rainwater Music"; Sweetwater's publishing. Also keeping us legally straight. A real special thanks to DIANE.

BRIAN WILCOCK-
"Emm, hurry on!" Brian (road manager) navigated and at times, played nursemaid for the group through the many obstacles and mazes the road had to offer; using U.K. efficiency, frugality, and encouragement.

JENNIFER HERRERA-
Our very own "WEBMASTER" designed, created (from scratch), and maintains our web- site. The "look" is great, and the many long, devoted hours are genuinely appreciated.

DYANN GRONEWALD-
Longtime friend and Sweetwater supporter, Dyann is a wonderful photographer and her photos can be seen on our site.
---
NOTES ON OUR FORMER PRODUCERS -

DAVE HASSINGER: Notable veteran from the traditional guard, he was producer on our first album, giving us the opportunity to experience the awesome power of making records.

CHRIS HUSTON: Produced our second, allowing us to realize some innovative ideas. Nancy's accident had just occurred a few months earlier and we were stressed out over the trauma. Chris helped us bridge that gap and complete the album.

WILEY BROOKS: Humorous sage, spring board diver, and nutritionist, Wiley worked on quite a bit of the third album; showing us through some evolving '70's techno stuff. This was a difficult album to make for the band, as we were still waiting for Nancy's recovery.

TOM CATALANO: Producer of Nancy's solo album entitled, "NANCY NEVINS".